Webinar: The Mitigation of Lead Hazards and Bio-Accessibility from Lead-Based Paint
In support of the World Health Organization 2020 International Lead Poisoning Prevention Week, ECOBOND® Paint interviewed nationally recognized expert, Dr. Nicholas Basta presenting the findings of his university research study on Lead-Based Paint in a webinar titled: "The Mitigation of Lead Hazards and Bio-Accessibility from Lead-Based Paint."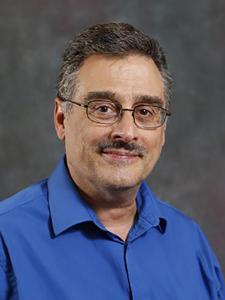 Nicholas Basta, Ph.D.
Professor of Soil and Environmental Chemistry
The Ohio State University
Dr. Nicholas Basta is a Professor of Soil and Environmental Chemistry at OSU. He is author of over 422 career publications; 111 of them in the last five years. He is on the Interstate Technology and Regulatory Council and the USDA CSREES Technical Committee. Internationally, he is also part of the Bioavailability Research Group of Europe, the Bioavailability Research Group of Canada, as well as on the International Committee for the International Conference on Biogeochemistry of Trace Elements.
Dr. Basta's research program is focused on risk-based in-situ remediation of metal contaminated sites and development / application of lab methods to evaluate the ability of soil treatments to reduce exposure (bioavailability, mobility) (for the last 20y). The research program is internationally known for its development and application of inexpensive in vitro gastrointestinal methods that are acceptable to USEPA for evaluating bioavailability (human and eco) in contaminated soil.
ECOBOND® Paint, LLC is the Premier Provider of Environmental Products Focused on Protecting Human Health from the Dangers of Lead, Smoke & Odor
With over 15 years in patented and proven success, the ECOBOND® Paint, family of products is the premier provider of environmental products focused on protecting human health and the environment from the dangers of lead, smoke & odor, and other pollutants.
Our innovative products have been sold online at major retailers such as Home Depot, Walmart, Amazon, Menards, and others for the past 10 years and we are proud to have served over 100,000 customers in all 50 US states, Canada, and Internationally including homeowners, landlords, contractors, Housing Departments, US Departments of Transportation (DOT), Defense (DOD), EPA and many more.
Why Just Paint When You Can Paint With a PURPOSE?