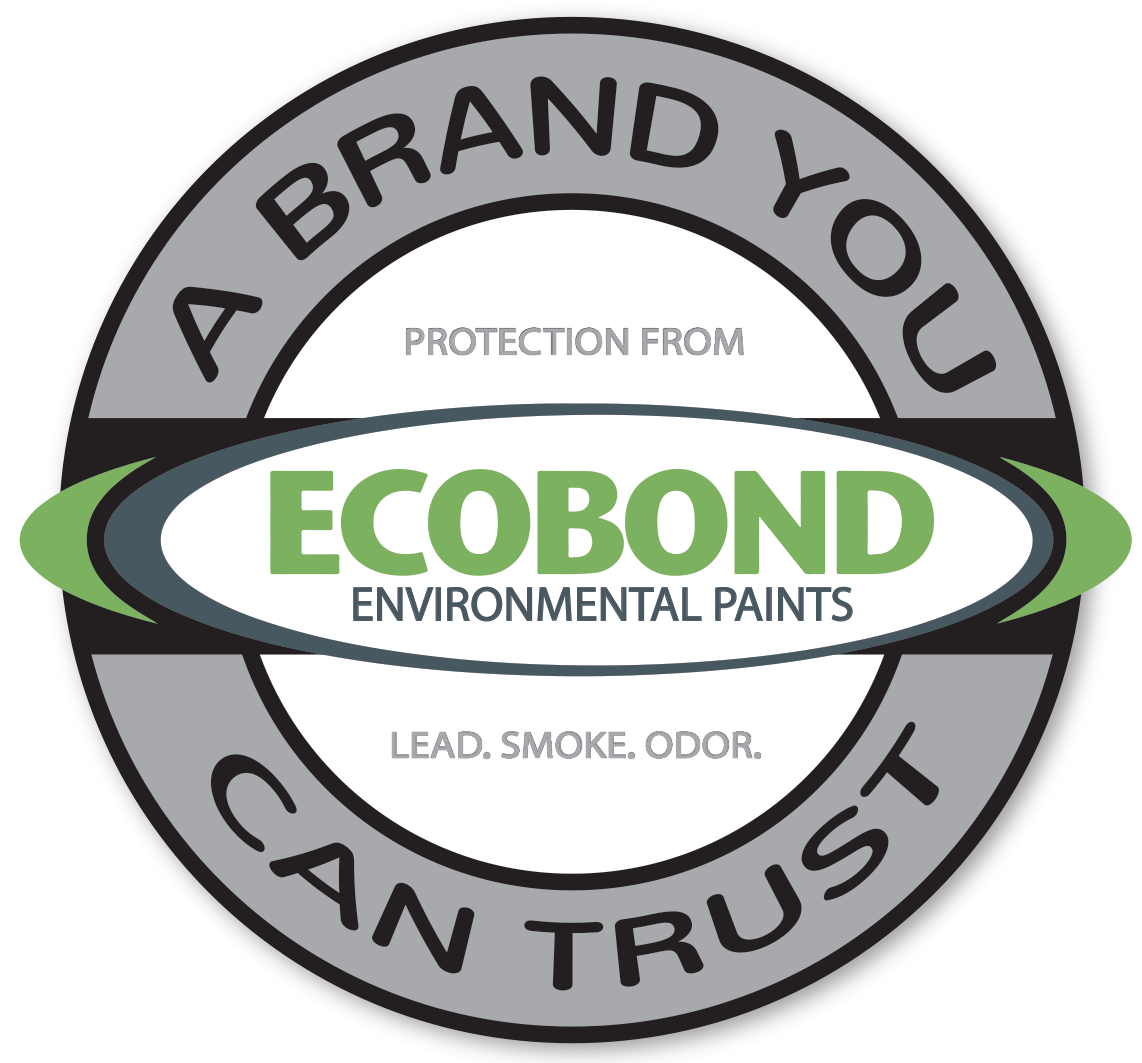 ECOBOND® Paint LLC is the Premier Provider of Environmental Products focused on protecting human health from the dangers of lead, smoke and odors. Their initiative to manufacture their eco-friendly paint with a purpose is a call-to-action for consumers to approach their projects requiring paint to think beyond just the paint on the walls, and approach it through the lens of a greater purpose.
James M. Barthel, creator of the ECOBOND® family of products commented, "We feel a tremendous responsibility to manufacture products that go beyond the intended traditional use. We have adopted the mantra: 'Why Just Paint When You Can Paint With a PURPOSE?' When considering the worldwide problems associated with lead, smoke and odors, there are very real health impacts associated with them. It makes us feel great that our eco-friendly products are making a difference in protecting human health."
To combat the lead paint problem, their ECOBOND® - LeadDefender® product seals and actually treats the lead and lead dust in lead-based paint. Barthel continued, "the lead problem came in a paint can - the solution can too! We know that ECOBOND® - LeadDefender® is so much more than just paint. Infusing our lead paint treatment formulation in a patented Paint-it-on Leave-it-on® application, our customers enjoy peace of mind from the dangers of lead paint. We feel honored to be part of the solution, especially when we consider the additional purpose in protecting children and families by including an additional layer of protection in our treatment. Bitrex® is the bitterest substance known and is added to ECOBOND® to reduce accidental ingestion of potentially harmful materials. Bitrex® creates an added safety barrier to further protect children from lead poisoning by reducing the amount of paint chips or dust a child may ingest."
To combat the widespread problem of smoke, odor and fumes from the effects of cigarette smoke, pot smoke, and fire as well as pet odors ECOBOND® OdorDefender® is their professional-grade eco-friendly, odor-blocking paint sealing & blocking dangerous odors.
Barthel said, "During our research and development of ECOBOND® OdorDefender® we came across research from the National Institute of Health who found that over time, pollutants and odors from tobacco and pot smoke as well as pet odors, collect and concentrate on surfaces creating an unpleasant, potentially unsafe indoor air quality condition and could cause significant health risks. These toxic brews, called ThirdHand Smoke, can then reemit back into the air and recombine to form harmful compounds that remain at high levels long after smoking has stopped occurring. An independent laboratory study conducted by Air Sciences, Inc. verified that ECOBOND® OdorDefender® successfully reduced Volatile Organic Compounds (VOCs) by 92.3%! We have now begun collaborating with researchers from several Universities devoted to Thirdhand smoke research who are very excited about our solution."
The eco-friendly odor blocking formulation includes resins, food-grade mineral additives, and alginate from seaweed; nature's most effective organic enhancing absorber of toxic pollutants. The patent pending formula utilizes mineral and biopolymer odor blocking technology resulting in the best smoke odor eliminator product on the market today effectively sealing existing odors on the wall.
Barthel concludes, "Typically a revolutionary new breakthrough causes the price to be high, but because the ECOBOND® family of products use a proprietary patent-pending specialty formulation, we have been able to provide it at a lower price. We make Paint With a Purpose so you can Paint With Purpose"
ECOBOND® LeadDefender® and ECOBOND® OdorDefender® can be purchased online at Home Depot.com with free shipping on 5 gallons or more or www.EcobondPaint.com
About ECOBOND® Paint, LLC. The Brand You Can Trust.
With over 15 years in patented and proven success, the ECOBOND® Paint, family of products is the premier provider of environmental products focused on protecting human health and the environment from the dangers of lead, smoke & odor and other pollutants.
Our innovative products have been sold online at major retailers such as Home Depot, Walmart, Amazon and others for the past 10 years and we are proud to have served over 100,000 customers in all 50 US states, Canada, and Internationally