While no product will miraculously eliminate, or extract the lead, ECOBOND's patented formula effectively treats and seals lead contaminated surfaces thereby mitigating the potential for lead-exposure hazards to humans and the environment.
Agencies have several options for dealing with lead based paint; the challenge is finding the best solution – one that provides a safer work environment, is cost-effective, easy to use, and eco-friendly. According to the US EPA, lead-based paint removal costs are estimated at $8 -$15 a square foot; a house of 1,200-2,000 square feet could run as much as $9,600 -$30,000.
The following table provides a summary of key considerations for selecting your lead based paint mitigation product.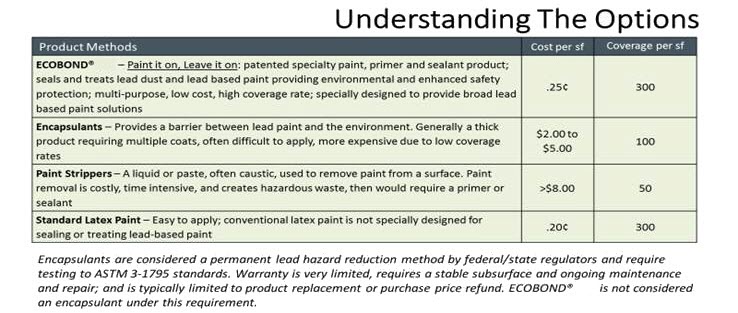 Announcing:
ECOBOND LBP's NEW & IMPROVED Paint-it-on Leave-it-on Lead Paint Sealant and Treatment Formula is Now
Lower Cost, Easier-to-Use and Even Safer for Your Family!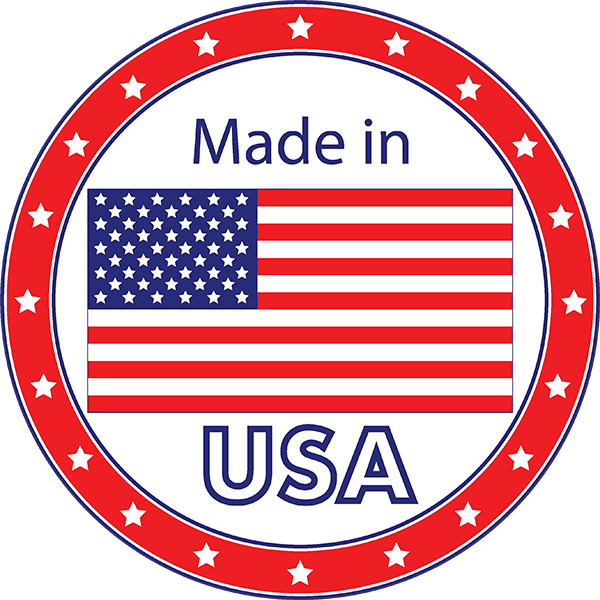 ---