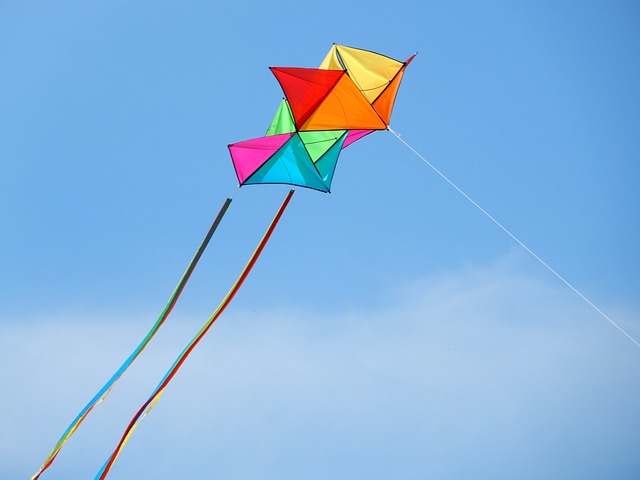 It was a bright, sunny day, which means one thing to a little girl named Jessica: It's time to go outside and fly her new kite! Her dad just showed her how to use it yesterday, and now she finally has the chance to try it out on her own. She ran down the street to the park, carefully checked the line and made sure she didn't have any tangles. All set, she started running, let go of the kite and watched it soar up high ... but suddenly, she saw a big dust cloud blow over her kite and send it straight into a tree. She started to cry as she wondered if anyone could get it down for her, but the truth was that the kite was the least of her problems right now.
She started coughing more and more on the way home. She told her mom about the bad headache she felt, but even after laying down for hours, she only felt worse. Then her stomach started to hurt badly. Finally, her parents took her to the doctor, and they discovered Jessica was another neighborhood victim of lead poisoning. How did this tragedy happen?
That same dust cloud that killed her kite was full of airborne lead particles from the demolition of a building right next to the park.
In this fictional story above, we learn a very important lesson. Especially in older neighborhoods, both industrial and commercial projects often require building renovations. New owners are quick to tear down old buildings and start over, but it's exactly these demolitions that create a major health hazard by spreading toxic lead dust into the air.
The Laurelhurst, Portland preservation group published studies showing that: Most houses built before 1978 contain lead-based exterior paint and sometimes interior paint ... when they rip down a house with heavy equipment, the pulverized paint becomes dust, releasing lead into the air. The airborne lead from a home demolition spreads throughout a radius of 190 yards -- 570 feet -- on a windless day.
What should construction companies do to avoid spreading toxic lead dust into the air?
In Wayne State University near Baltimore, they've discovered some important steps that help control the spread of lead dust. Workers spray down a building with water hoses before and after the demolition. They need to receive proper training about handling the debris safely. Better yet is the use of plastic-covered fencing as well as proper street cleaning around the demolition site to protect all the residents in the neighborhood. Everyone should be aware of the risks of lead poisoning, especially since young children are the ones most vulnerable to lead poisoning.
Demolishing or Building an Urban Industrial Projects While Being Wary of Lead Paint Removal.
Building up large industrial projects or tearing them down results in the same problem of keeping the area clean and environmentally friendly. Not only do these benefit pedestrians passing by, they also improve the health and safety of the workers that are vital to the project's success. Additionally, there are many regulations in this area, so governments are constantly monitoring clean-up efforts. Reducing airborne particles produces a more productive and wholesome environment for everybody.
Take a recent project in New York City. The island is packed with busy workers, families, tourists and executives. Keeping a site safe and free of too much lead paint particles is a tough job and important.
In fact, the State requires that land lords identify any areas of risk. They must investigate how the lead paint hazards, inform occupants with a written form and provide an annual notice to update people on the status of the lead. That is not only for current residents but for residents of nearby buildings when one is being demolished.
Just imagine if the land lord used well-tested, high quality lead paint removal techniques. Not only would that cut down on the time and money spent on investigating further lead paint, it would also meet all the compliance standards set by the State.
Now a building in the heart of the city with bustling people, public transportation, heat or cold can still meet all of the standards when it is being destroyed or built. No matter what the condition, new lead paint removal techniques give the landlord the freedom they want and need.
ECOBOND® - LEAD DEFENDER® is the nation's leader in developing and distributing products that improve the protection of human health and safety from the hazards of lead in the home, workplace, and the environment. With over 15 years in patented and proven success, the ECOBOND® - LEAD DEFENDER® family of products have been extensively used in successfully treating lead hazards in over 11,000,000 tons of material while serving over 100,000 customers in the United States and Internationally.

To learn more visit www.EcobondPaint.com, view our lead paint treatment video