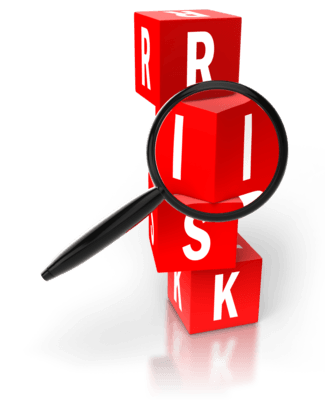 When you buy a home, you expect it to provide you with safety, security, and comfort, which is unfortunately not the case for homes containing lead. If you own a home constructed before 1978, there is a high likelihood that your home may contain lead paint, which can prove hazardous to your health. Nearly forty years after the ban on lead-based paint use, the problem remains. Fortunately, ECOBOND® LBP - Lead Defender® serves as part of a well-planned program. When sealing & painting over lead paint becomes a necessity, our product will treat paint containing lead when applications remain on walls. If removing paint from those walls is necessary, lead dust is effectively rendered as non-hazardous and safe for removal.
Dangers of Lead Paint
Healthy Homes estimates that between 25% and 40% of homes throughout the U.S. still contain lead based paint. In other words, there are thousands, perhaps even millions of families at risk of health concerns related to lead paint.
Both adults and children are at risk of experiencing serious symptoms associated with lead paint exposure. Small children may become exposed if they happen to ingest cracked or peeling chips of paint containing lead. They may also be tempted to chew on surfaces containing lead paint, such as window sills. In addition, both children and adults can experience exposure since lead paint creates a talc-like powdery substance as it deteriorates, which puts you at risk of inhalation.
Exposure to lead, whether through the ingestion or inhalation of lead paint or lead dust, can cause a number of symptoms. Symptoms in adults typically include:
High blood pressure
Headache
Constipation
Abdominal cramping
Memory loss
Changes in mood
Decreased mental functioning
Joint and muscle pain
Low sperm count
Miscarriage
Children experience different symptoms, which include:
Constipation
Abdominal pain
Vomiting
Loss of appetite
Decreased weight
Irritability
Fatigue
Learning disabilities
Developmental delays
Hearing loss
Attempting to remove lead paint on your own can exacerbate these issues. The good news is, home owners and residential contractors alike can manage lead paint removal with our NEW & IMPROVED Paint-it-on Leave-it-on® Lead Paint Sealant and Treatment Formula which is Now Lower Cost, Easier-to-Use and Even Safer.
Legal Overview
Our company operates in conjunction with the legalities set forth by the Resource Conservation and Recovery Act, or RCRA, in terms of the safe and secure removal of hazardous materials such as lead paint. In addition, we adhere to the EPA's Lead Renovation, Repair, and Painting Rule, or RRP Rule.
For that reason, we ensure that all of our employees are properly trained and certified for both residential and industrial lead paint removal. We operate in accordance with the mandates developed by OSHA in order to maintain the health and safety of workers who are at risk of lead exposure.
Considering the dangers involved with lead paint removal, it is in your best interest to contact us so we can send our professionals in to handle it as quickly as possible.