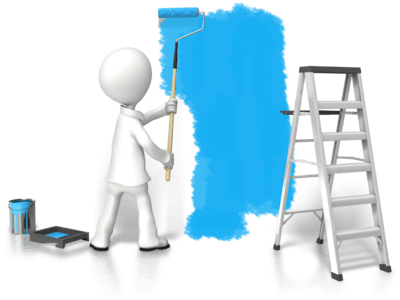 Do you have an older home that is laced with lead based paints? Are they now starting to show signs of peeling and chipping? If that is so, here are some points to consider when dealing with lead based paint in your environment.
Lead paint is a dangerous thing to have in your home. Pregnant women and young children are as risk of being exposed to it and it becomes a hazard if the paint starts to chip from the walls with young children present. Removing lead based paint on your own can actually increase the risk of lead exposure. Every precaution must be taken to ensure that exposure is kept at a minimum. This type of exposure must especially be kept away from women, children, and pets.
It is never recommended to be living in the house with lead based paint, but if that is the case, then the best method of getting rid of the paint would be to work on one room at a time and seal the room from the rest of the house with heavy plastic. Removal must be followed according to standards set by the RCRA, OSHA, and EPA standards.
There are only a few approved methods of removing the paint from the house. The most common methods are wet hand sanding with HEPA approved filters, heat stripping, and wire brushing. Most of these methods are backbreaking work and produce a lot of dust and debris. These need to be removed and the room cleaned many times before it is considered safe for occupation.
Removing lead based paint is hard work, but it can be done with proper planning and procedures in place without a lot of long-term consequences. ECOBOND® LBP - Lead Defender® PRO is well versed in EPA requirements and your responsibilities as a lead-based paint renovator. Contact us to see how we can be the first step to putting you and your project on the right side of the law with our patented Paint-it-on Leave-it-on® formula