When was the last time you thought about lead paint? Chances are good that you think of it the same way you do asbestos; the product of another time, when we didn't know any better. It isn't a problem for us today the way it was way back in... 1978?
For a lot of us, the ban on lead paint seems like a relic, but it isn't all that far back in real time. Not only that, but a lot of tend to forget just how widespread the use of lead paint was before the ban. This problem lingers all over the country in older houses, apartment complexes, and in all kinds of buildings. The problem is that it's easy to say lead paint is bad, and that it should be removed, but many don't take time to count the cost which can cost a lot of money.
How Much Can It Cost?
Millions.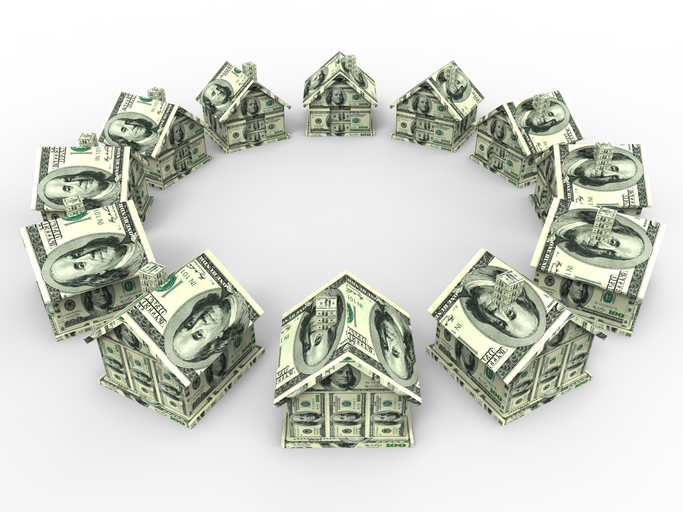 According to The Telegraph in Nashua, that is the size of the bill the government is dealing with in combating the lingering threat of lead paint. It's taken $3.4 million from a clean-up grant given in 2014 to take care of 204 housing units. The job is far from done, too, which is why an additional $2.9 million was given to them in 2018.
Why does it cost so much? Well, because you can't just scrape, blast, and power sand off lead paint the way you could normal paint. That just fills the air with lead dust, allowing it to potentially cause irreparable damage. It also spreads out the impact of the lead, meaning that without proper precaution it could affect not just the workers and residents of the home but the neighbors & community as well.
According to the EPA, professional lead-based paint removal for the following three options costs about $8 to $15 per square foot or about $9,600 to $30,000 for a 1,200- to 2,000-sq. ft. house. ECOBOND® Paint LLC is the Premier Provider of Environmental Products focused on protecting human health from the dangers of lead. Our ECOBOND® Lead Defender® is different than Encapsulants and is a Lead-Based Paint Treatment. Using the example above, our lead paint treatment solution comes in at .25/sq. ft or about $300-$500 for the same 1,200- to 2,000-sq. ft. house!
Cleaning up lead paint requires professional workers, and proper precautions. It's a hazardous substance that must be controlled while it's being removed, and that takes time, equipment, hard work, and a surprisingly large amount of money. But if the problem isn't solved, then it's just being kicked down the road until clean-up is no longer a choice.
The removal of lead paint is easier said than done. In other words, safely removing old layers of hazardous paint requires workers who have:
Knowledge of the material
Adequate removal equipment
There are many contractors who are certified in the removal of toxic materials, yet their services are usually more expensive due to the extra measures they go through in training, fees that they must pay to the EPA, and the strict regulations that they must continually adhere to. This fact, coupled with the reality that the residents of old homes with lead paint are often low-income families, results in the perpetual neglect of necessary renovations.
Authorities Step in to Help
In some cases, like in the city of Nashua, New Hampshire, community development committees have stepped in to assist low-income families in the safe removal of lead paint. But it doesn't come without a hefty price; Nashua's community development director has received over 6 million dollars in grants to complete the extensive project!
These efforts include the renovation of pre-1978 apartment buildings and childcare facilities where lead paint is affecting the health and wellbeing of children and families. City officials are biting the bullet to financially assist low-income residents, knowing that it will improve the quality of life of thousands of people.
A Safer World
Every day we get a few steps closer to the removal of toxic paint all across the nation. And even though it's a slow, grueling, and costly endeavor, it is a necessary goal that must be reached on behalf of our future generations.
Enjoy Peace of Mind from the Dangers of Lead Paint When You Use Our Proven & Patented ECOBOND® Family of Environmental Paints! Now includes Bitrex® a bitter-tasting additive to discourage oral contact!