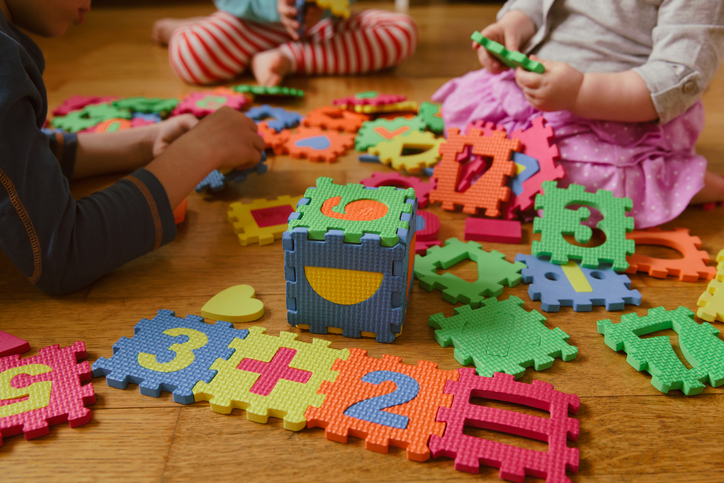 Even though lead-based paint has been banned from production since 1978, and environmental regulations now control its usage in childcare facilities, there continues to arise instances where individuals ignore the warnings. Almost inevitably, these cases confirm the dangers of carelessness in the matter of lead exposure.
According to an article By Kevin Grasha from the Cincinnati Enquirer on April 2018, a judge ordered the immediate shutdown of a small daycare owned by Alexzandria Allen in Avondale, Ohio after multiple inspections and investigations showed a hazardous content of lead in the paint. Not only was there paint lead-based, but it was also cracked and flaking off at levels accessible to the children. Allen operated her daycare out of a three-story apartment building built in 1928, currently owned by a man named Elijah Mohammed Rashaed (a notorious landlord who has reportedly committed at least 15,000 code violations in the last 17 years).
Investigations at the daycare were originally prompted last year when a child was diagnosed with lead poisoning, and the child's home was found to be free of any hazardous lead. Samples of paint dust were then taken from the Allen Daycare where the child was enrolled along with, and lead was found present. Rashaed, the owner of the building, was given an allowance of time to have the paint safely removed but neglected to take the opportunity.
Allen was also charged with the illegal use of marijuana during daycare hours of operation. She denied the charges, but electronic attendance records indicate that there were children present at the time of the drug use. These charges have moved the Ohio Job and Family Services to take steps in revoking her daycare license, and they are preparing to take Allen to court this month.
Lead poisoning is not something that any child should be subjected to, whether it comes through negligence or blatant disregard for safety. Any level of lead in the blood is considered unsafe, and Americans should continue to dispose of outdated lead-based products in a proper way to replace them with new products that will not pose a risk to the health of everyone around.
In our recent blog post titled: "Lead Regulations and Declining Blood Lead Levels in Children," despite this encouraging progress, elevated lead levels in children is an issue that requires ongoing remediation. Although there is still work to be done, there exists a will to deal with the problem of childhood lead exposure in the United States. Regulations surrounding water testing in schools and day care centers have contributed to identifying areas of concern. Further, it is part of the government's Healthy People 2020 initiative to prevent lead exposure to young children by the year 2020. With continued effort, regulation, remediation, and increased awareness, such a goal will go a long way toward protecting future generations from the dangers of lead.
ECOBOND® Paint LLC is the nation's leader in developing and distributing products that improve the protection of human health and safety from the hazards of lead in the home, workplace, and the environment. With over 15 years in patented and proven success, the ECOBOND® family of products have been extensively used in successfully treating lead hazards in over 11,000,000 tons of material while serving over 100,000 customers in the United States and Internationally.
The ECOBOND® Paint family of products now includes Bitrex® a bitter-tasting additive to discourage oral contact! This creates an added safety barrier to further protect children from lead poisoning by reducing the amount of paint chips or dust a child may ingest. Bitrex® is the bitterest substance known and is added to ECOBOND® to reduce accidental ingestion of potentially harmful materials.
ECOBOND® Paint LLC is the Premier Provider of Environmental Products focused on protecting human health from the dangers of lead.
Enjoy Peace of Mind from the Dangers of Lead Paint When You Use Our Proven & Patented ECOBOND® Family of Environmental Paints! Now includes Bitrex® a bitter-tasting additive to discourage oral contact!