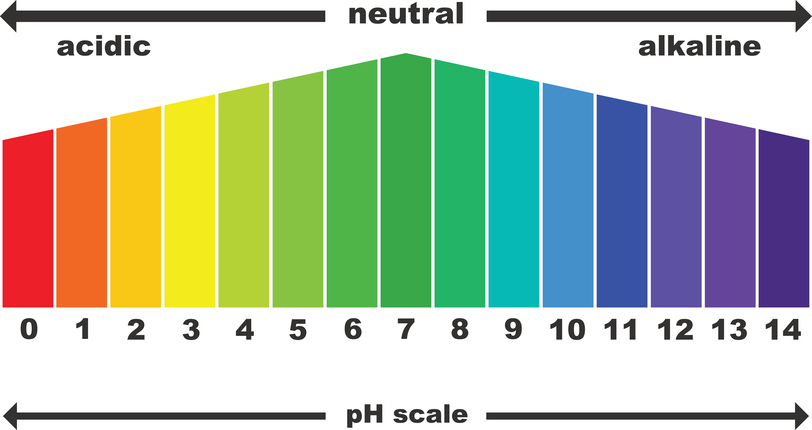 Let's face it, most of us don't remember from high-school science classes that an acid has a pH of less than 7. But we all know that an acid is something that can dissolve substances; even metals. We understand that an acid is typically corrosive in nature. In other words, acids do damage, in a chemical way, to surfaces. The phrase, "acid rain" means more than just rain with acidic characteristics. Lead has been used in a variety of ways for centuries, from building materials to gasoline. Widespread use of this toxic substance, however, creates widespread health risks. According to the University of Maryland, lead poisoning is the oldest recorded occupational disease.
Acid rain can be dry!
The Environmental Protection Agency (EPA) defines acid rain as, "any form of precipitation with acidic components, such as sulfuric or nitric acid that fall to the ground from the atmosphere in wet or dry forms. This can include rain, snow, fog, hail or even dust that is acidic." Along with its negative health effects on humans, acid rain can damage wildlife, plants, earth, water, and the structures on which it falls.
Acid rain contributes to "weathering".
Dry acid rain is particularly detrimental to building surfaces. Acidic dust falls on structures and remains; doing exterior damage. The damage from acid rain is more than superficial. (ECOBOND ® products resist acid rain leaching up to 99% - EPA Method 1312)
It can mean compromised structural integrity due to physical threats such as corroded metal and damaged paint.
If structural metal or paint is lead-based, weathering can cause lead to enter the environment. Lead hazards require appropriate, regulatory intervention and resolution.
Damage from acid rain weathering can create an environment suitable for algae, mold, mildew, and fungus growth. These microbiological threats from water-damaged buildings can affect health and devalue property.
Seal out threats!
Are you looking for an approved, patented & economical solution to acid rain and its related damages and hazards? The ECOBOND® - Lead Defender® family of products meets American Society for Testing and Materials (ASTM) global standard D5590-00 for resistance to microbiological threats of mold, mildew, algae, fungus. The following performance test information is provided to help you understand how to measure the effectiveness of the ECOBOND™ products and includes links to the relevant test specifications.
Why Just Cover it- When You Can Treat it! Use our Patented Paint-it-on Leave-it-on® Formula! ECOBOND® - Lead Defender® seals and treats the lead and lead dust in lead-based paint. ECOBOND®, patented lead paint treatment technology, is the premier lead paint solution and surpasses all other lead paint products because it is the ONLY product on the market that seals as well as treats lead dust and lead in paint with a Patented Paint-it-on Leave-it-on® Formula.
While lead poisoning can cause serious health problems for adults, children are especially vulnerable. ECOBOND®, LLC is the nation's leader in developing and distributing products that improve the protection of human health and safety from the hazards of lead in the home, workplace, and the environment. With over 15 years in patented and proven success, the ECOBOND® family of products have been extensively used in successfully treating lead hazards in over 11,000,000 tons of material while serving over 100,000 customers in the United States and Internationally.