It is an investment when you do the right thing; the cost otherwise is a heavy conscience. It might surprise many to know lead paint is still used within the United States. While the use of this application has been illegal for several decades in residential settings, it remains legal in many industrial settings.
Why? Lead paint is durable. It is protective of metals, helping to reduce corrosion. That is a fact.
Facts do not always prove to win popular opinion. In a healthy business environment facts can, however, create healthy dialogues for what is not only right within the business itself, but what is right for those whom they serve.
Recently, a power company found itself at that very place. After great consideration and arriving at what was most important, their choice to remove lead paint from towers within their service area became a redefining element of who they wanted to become within their community. Serving their customers and the environment in which they immediately affect has taken precedence. The total cost to repaint 6,000 transmission towers will be about $300 million to 400 million, according to the article.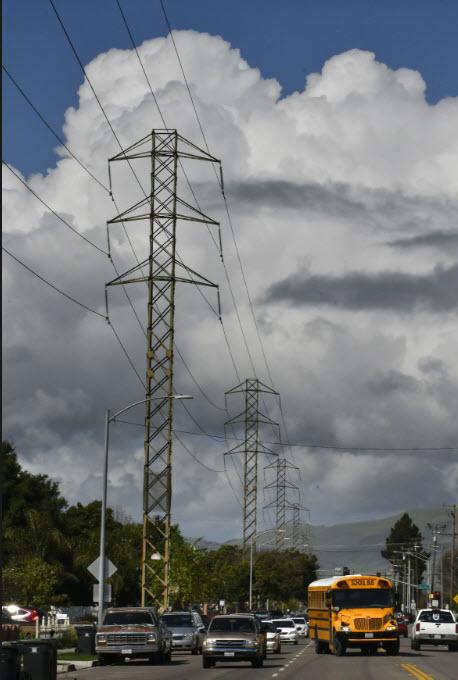 We are living in a great time when companies no longer fear making thoughtful decisions. What should remain just as thoughtful is the need to properly handle lead paint projects such as: factory-upgrades, bridges, power plants, or industrial structures.
ECOBOND® - Lead Defender® exists to lend to such thoughtfulness for any commercial or industrial need. Grand projects are not only modern necessities, they are human and environmental necessities. ECOBOND® - Lead Defender® will effectively treat lead paint in industrial settings making it safe for removal or painting. It not only protects its immediate environment, it protects the future environment, ensuring a safe coexistence with nature and industry.
When conscience outweighs cost, the best is always the outcome. Consider what is best for your business, your industrial structures and for the environment. If becoming environmentally conscious is at your core, contact us. Together, we will put a plan into place that benefits your surrounding environment, your customers, and your business.
ECOBOND® is the nation's leader in developing and distributing products that improve the protection of human health and safety from the hazards of lead in the home, workplace, and the environment. With over 15 years in patented and proven success, the ECOBOND® family of products have been extensively used in successfully treating lead hazards in over 11,000,000 tons of material while serving over 100,000 customers in the United States and Internationally.
To learn more visit www.EcobondPaint.com to view our lead paint treatment video or download our free Industry Report: http://www.LeadPaintRemovalReport.com