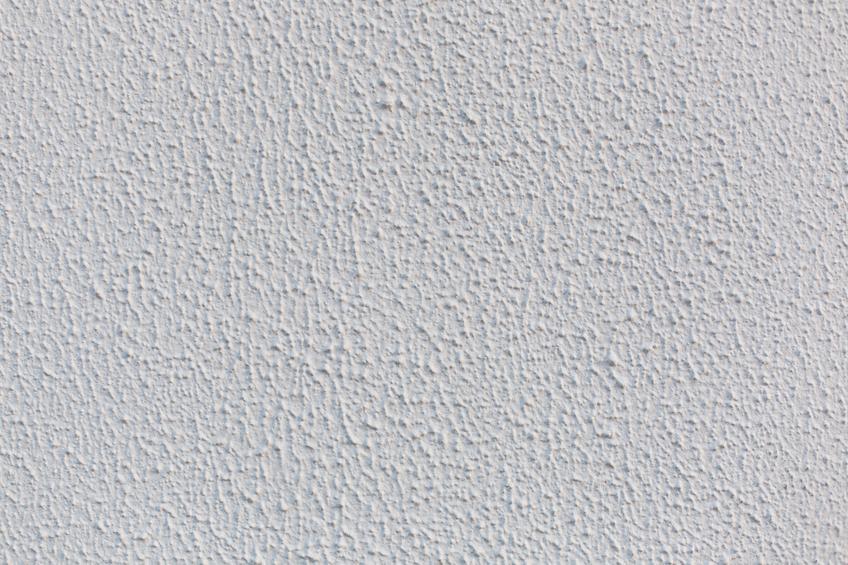 Popcorn ceilings are old, outdated, and many people also consider them ugly. Removing these ceilings is a great way to update your home. However, according to SKIL these ceilings don't only contain a lot of asbestos (a known carcinogen), but they're also covered with a coat of lead-based paint. Therefore, your ceiling more than likely has lead, especially if constructed before 1978.
When you're ready to remove the popcorn ceilings in your home, dust chips will fall off your ceiling as you sand, cut, and demolition it. Since this is really dangerous to you and your family's health, lead dust containment is a vital step to take as you remove your popcorn ceilings. As such, the EPA strongly discourages you from doing this work yourself. Instead, you must hire someone who's certified and trained to do this work so they prevent lead contamination.
You can still choose to do this work yourself in hopes of saving some money. However, this can become a major problem in the long run for many reasons, including:
This work is difficult and requires special equipment (e.g. respirators, eye protection) and expertise you probably lack.
This is a very time-consuming project if you aren't familiar with how to do it correctly.
You could damage other parts of your home while doing this work, especially if the popcorn ceiling was ever painted.
It's important to understand that lead is nothing to play with. It can negatively affect your health. So, make sure you take all the necessary steps to keep you and your family safe when you choose to remove the popcorn ceiling from your home.
Buffalo, New York Tightens Lead Paint Regulations for Rental Properties
Buffalo, New York is an older city with mostly older housing containing lead paint. This paint is dangerous when chipped, scraped, or bitten. In fact, Erie County has a really high rate of lead paint poisoning in children, which has led Mayor Brown to commit the city to helping build affordable, lead free housing.
Since 2009 Buffalo has created over $230 million of affordable housing, including more than 1,300 new affordable housing units. As of Tuesday, October 18, 2016 Buffalo also moved to tighten city ordinances for discovering what buildings contain lead and barring people from living there.
According to this regulation, Fillmore District Council member David Franczyk says landlords are now responsible for hiring "an individual that is a registered agent of that property and he needs to get a license in the City of Buffalo, and before that property can be rented, there has to be a certificate that says that the property is lead-free."
Not all of Buffalo's property managers have licenses, although they're supposed to have them. Under these new rules the city has tightened controls if there's a problem with a property that's managed by someone who isn't licensed. There's no room for understanding if these landlords can't afford to repaint their properties.
Due to the city's history there are lead problems throughout the city. While some landlords have covered some of these lead problems up with paint, others aren't. This is true in both low-income and upscale neighborhoods alike. Considering all the health problems lead can cause, efforts to correct this problem are vital. Buffalo has seen and understood this so now they're taking notice and doing something to correct the problem.
ECOBOND™ LBP, LLC is the nation's leader in developing and distributing products that improve the protection of human health and safety from the hazards of lead in the home, workplace, and the environment. With over 15 years in patented and proven success, the ECOBOND™ family of products have been extensively used in successfully treating lead hazards in over 11,000,000 tons of material while serving over 100,000 customers in the United States and Internationally.
To learn more visit www.ecobondlbp.com, view our lead paint treatment video or download our free Industry Report:http://www.LeadPaintRemovalReport.com