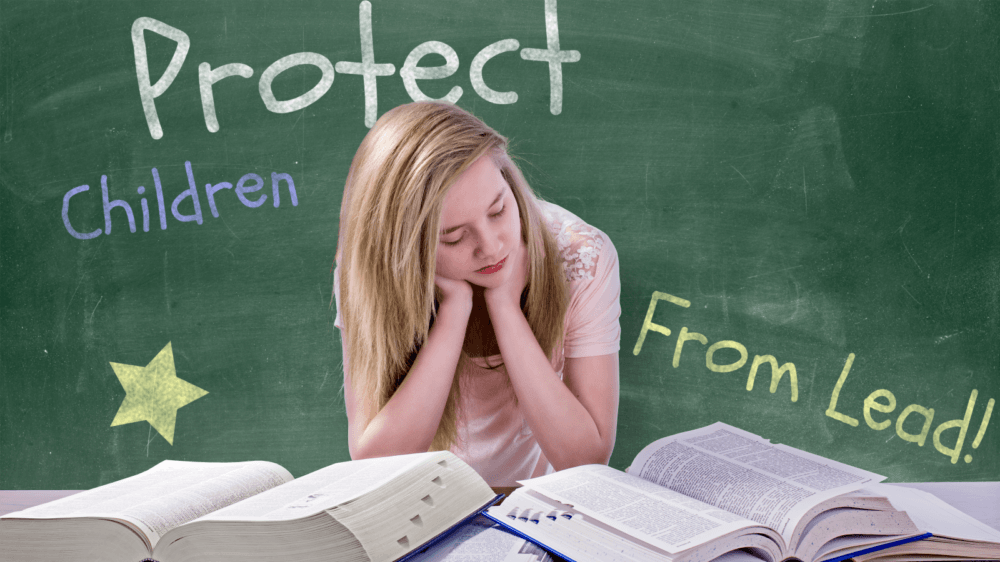 Don't open the windows and don't eat anything from the garden. This is the newest information school officials have given to anxious parents and staff about the lead exposure problem in Portland, Oregon's public schools.
Teachers at Hayhurst Elementary in Portland have been told to keep the windows closed. Fans have been brought in to keep the classrooms cool. The problem? An accumulation in lead paint chips in the window troughs would allow lead-contaminated dust to blow through classrooms, causing dangerous exposure.
Health-conscious Portland is facing a crisis from lead exposure in their schools. Portland Public Schools and OSHA released a joint statement August 25, 2016, suggesting that lead in the soil from years of renovations may cause lead contamination on produce grown in school gardens. Recommendations were to wash hands after gardening, wash produce before eating, and not to eat any produce from Portland's school gardens.
With concern over high lead levels in school water, even in Portland's newest school, these two new recommendations from the school district are causing more alarm for parents and staff.
The school district offered lead screening over the summer to students and staff, and unfortunately, high lead levels were detected in 39 people. Multnomah County Health Department is offering screening clinics at local libraries and WIC offices through the end of the year.
Teachers have been testing high for lead, and one public school teacher required medical treatment after a lead level three times the CDC's "action level" of 5 mcg/dl was found in her blood. The teacher's union is working with public school officials to monitor progress on lead removal measures.
Removing lead based paint is hard work, but it can be done with proper planning and procedures in place without a lot of long-term consequences. ECOBOND® LBP - Lead Defender® PRO is well versed in EPA requirements and your responsibilities as a lead-based paint renovator. Contact us to see how we can be the first step to putting you and your project on the right side of the law with our patented Paint-it-on Leave-it-on® formula