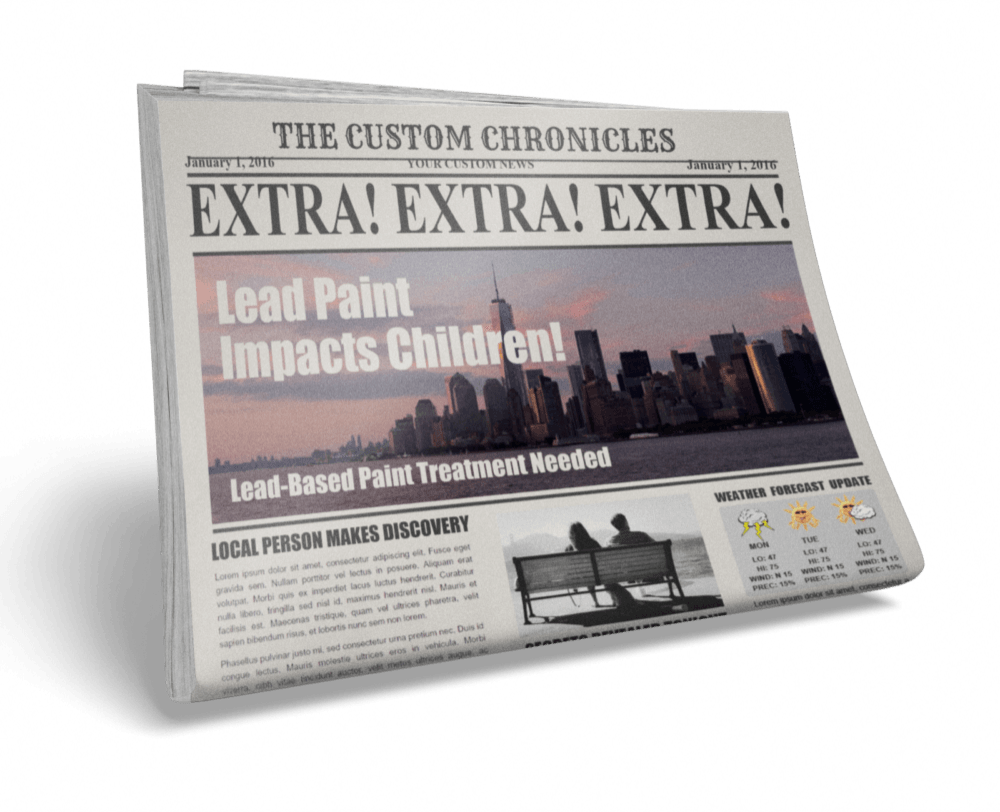 Major news outlets such as the New York Times and most recently, the Huffington Post, have attempted to bring to light stories about the ongoing problem of high residential lead paint hazards that are still threatening much of our nation's youth.
On March 31st of this year, for example, Huffington Post ran a story by Scilla Alecci and Nicky Forster that focused on the lead paint hazards that still threaten many kids in New York City. In their story they highlighted the story of a couple living in a Bronx apartment with their twin son and daughter. Two months after moving in to the apartment in October of 2011, the twins' pediatrician notified the children's mother that lead levels in her 14-month-old daughter's blood were alarmingly high. At such a high level (21 micrograms per deciliter), she was told, her daughter was at high risk for learning disabilities, lower intelligence and behavior problems. Later inspections of their apartment building found lead dust and paint residue throughout their unit as well as in the day-care center the little girl and her twin brother were attending in a building nearby. The couple sued the owners of both buildings, but the case is still pending.
The sad thing is, this is just one of many families in New York City's public housing whose children are exposed to the high lead paint levels that still plague many of the city's older buildings. In November of 2013, New York City's Department of Housing Preservation and Development (HPD) began keeping a permanent on-line data base of housing code violations. From that date through the end of January of this year, HPD has issued more than 10,000 violations for dangerous lead paint conditions in apartments with children under six (the age group most susceptible to ingesting toxic paint). A HuffPost/WNYC analysis found that half of the violations issued were in just 10% of the city's zip codes -- low-income neighborhoods in Brooklyn, the Bronx and northern Manhattan. A follow-up story by Scilla Aleci on April 9, 2016, found that landlords are finding it "more economical" to wait until they're actually found out and issued violations before doing anything to address the problem.
emoving lead based paint is hard work, but it can be done with proper planning and procedures in place without a lot of long-term consequences. ECOBOND® LBP - Lead Defender® PRO is well versed in EPA requirements and your responsibilities as a lead-based paint renovator. Contact us to see how we can be the first step to putting you and your project on the right side of the law with our patented Paint-it-on Leave-it-on® formula